Idhealt.com – In 2024, the Saudi Arabian government plans to open the city of Neom to the public.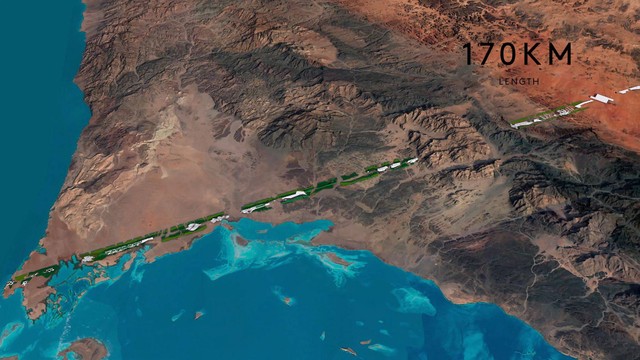 Because many things are interesting and modern, it is predicted that by 2030, the population in Neom will reach millions of people.
This was conveyed by the Neom Tourism Project Leader, Andrew McEvoy as quoted from The National News, Friday (10/6/2022).
"Starting from 2024, you will see a lot of movement as our first tourism assets start to open. Currently, the tourism project is underway," said Andrew.
Neom will be home to a number of iconic tourist attractions, including the popular destination, Mount Trojena.
Read also : LUIZ FUERA David Luiz sustituido en el medio tiempo debido a una 'hepatitis viral' con la ex estrella del Chelsea y el Arsenal lista para pruebas de infección
All entertainment facilities are expected to be complete by 2026. Neom will have ski slopes, mountain bike trails and facilities for water sports. It will also feature an interactive nature reserve.
Neom has been designed as a smart city, where all the activities of its residents will be powered by clean energy.
It has attracted worldwide attention because it is rumored that the city will have flying taxis and an artificial moon.
Andrew said later Neom would be treated as a state of its own, separate from the rules that govern the rest of Saudi Arabia.
This will make it more attractive to people considering moving there, as well as becoming a favorite tourist destination.
"Neom will be treated as a country within a country, with its own economic zones and authorities. We need to make sure the laws and regulations attract people to work and live here." Add Andrew.
He added that people living in Neon would not be called Saudis but would bear the title "Neomian".
"Many people are attracted to Neom to live and work in the fields of energy, water and health. This project has attracted a lot of great people." he said.
Unlike in Saudi Arabia, in Neom later alcohol can be consumed freely. This is a strategy to attract tourists.
The final word
Thank you for reading this article to the end. Don't forget to always share this web site with all of your friends and always stay consistent visiting idhealt.com.